Haemmerle Klamm are Austrian conceptual Artists and Setdesigner exploring all kind of rooms and surrounding enviroments. Their work is hyper-contemporary, reactive, and comments on society and their lives.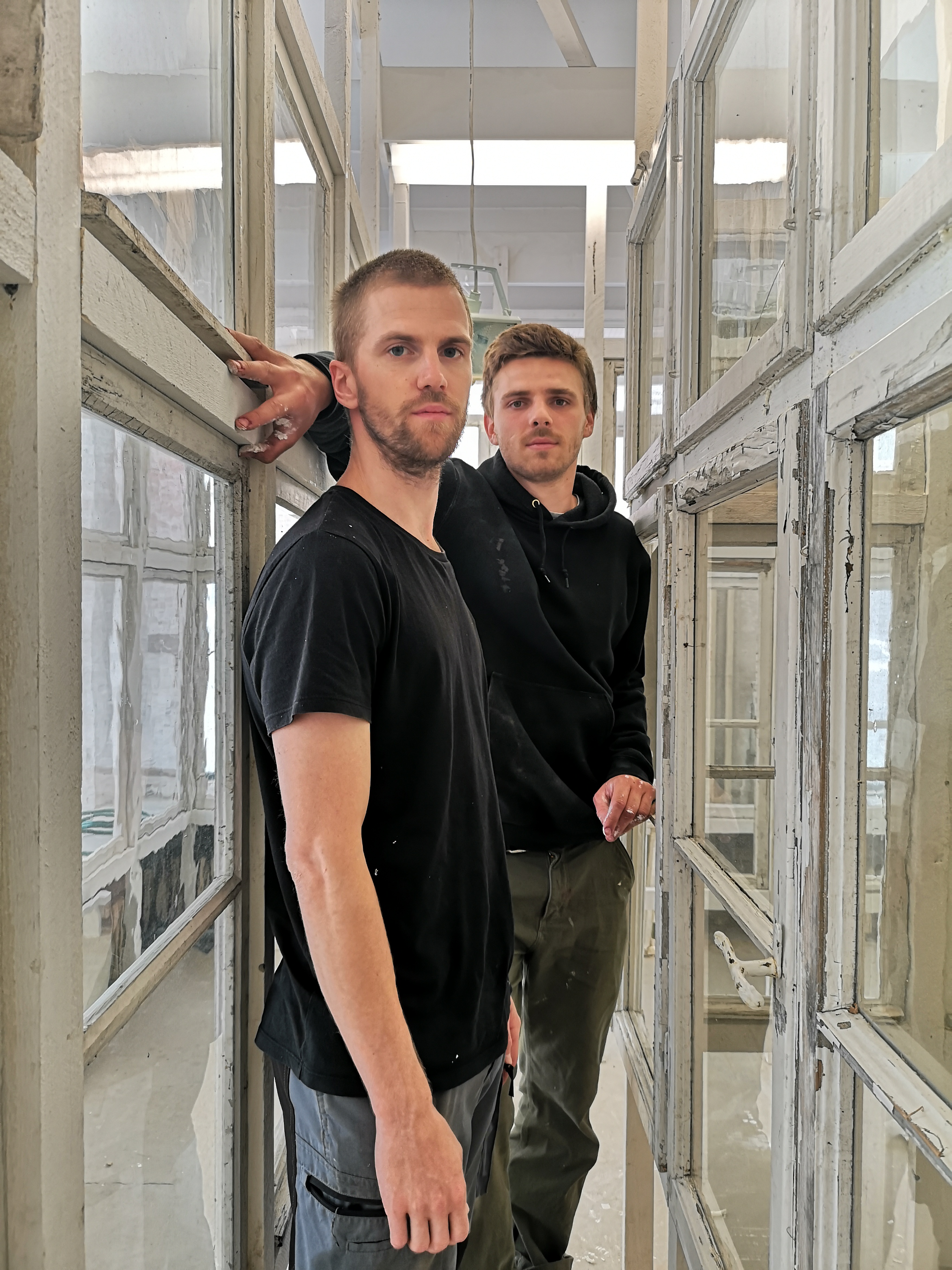 F
or enquiry or collaboration, please contact:
Email
↳
Haemmerle.klamm@gmail.com
Instagram
↳
@haemmerle_klamm
V
alentin
H
aemmerle
Born 1995
— Lustenau
C
urrently Universitaty for Applied Arts Vienna
Expierence
2019—2016 P
hilipp
H
aemmerle Inc.
↳Instagram
J
an
K
lamm
B
orn
1989 — B
regenz
C
urrently TU Berlin |
B
ühnenbild_
S
zenischer
R
aum

E
ducation

BA A
rchitecture
TU V
ienna
↳Instagram
S
ome
C
redits:
W
anda, Jurassic Park, 20
M
avi
P
hoenix, 12 Inches / fck it up 20
L
lt
R
ecords
, T
ourstage 19
D
WDS, Art Space 19
V
akat, Royalboy 19
L
ivid Fashion Show FW18
C
onrad Sohm, Backwood Festival 18
O
stblok, Topfpalmen 18, Slothchild 17
Wien Modern, Opera / Theater 17